Are you thinking of starting your business with a minimum investment? You're not alone. A thought like this can strike anyone's mind once in a while. However, not everyone is able to fulfill the dream of running a business, generally due to numerous reasons. Well, not anymore!
You can start your own business with several low investment business ideas, which also yield good profits. One of them is owning a wedding venue business. Weddings are a remunerative industry. It is growing exponentially every year, making itself a relatively safe long-term investment. Plus, when you own a venue that gets rented for occasions like weddings, pre-wedding functions, engagements, your real estate investment can lay out some serious returns over time.
For starters, arranging the right venue plays a significant role in uplifting the overall stature of your business. With this in mind, you might spend a fortune on building your grand banquet from the ground up. There are many factors to consider while building your banquet venue, like the location, demand, decoration, staff appointment, menu and tariff determination, etc. It really depends on so many things, which is why more investment has to be made in it. It's good if you're already backed with better funding. However, if not, we will recommend you to put a little more thought into your idea.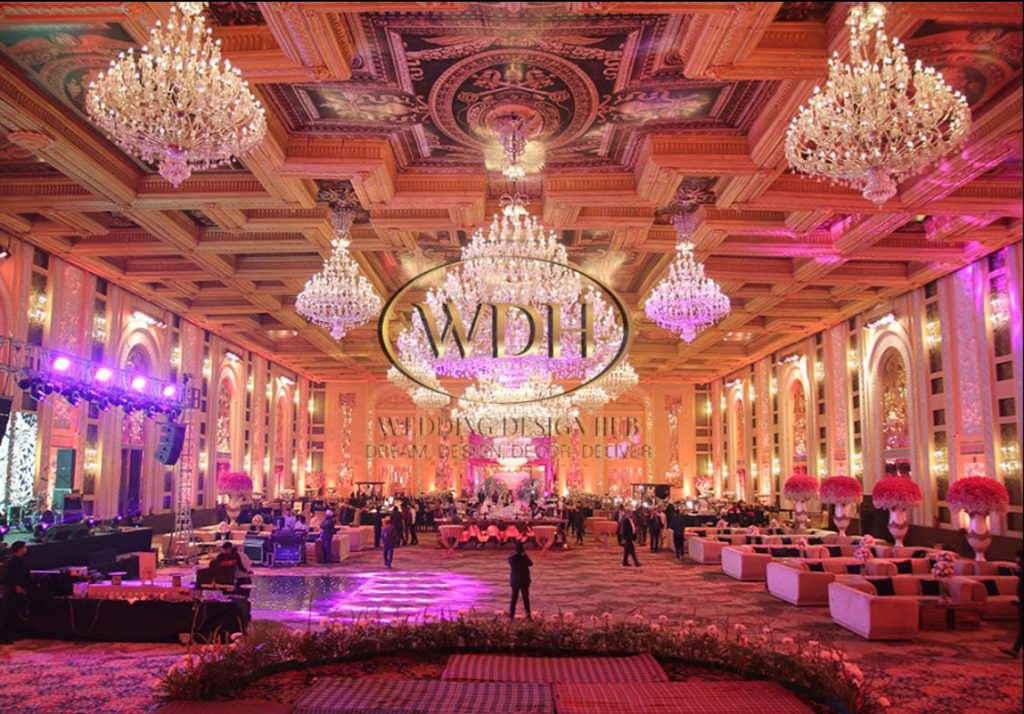 In this situation, we recommend you invest in an AC pandal instead of a full-fledged banquet hall. With an AC pandal, you don't necessarily have to shell out millions to build your venue while giving out the same vibe as of any hall from the inside. If you already have land, utilize it to make an AC Pandal. Since it is a temporary structure, you can remove it anytime. The main advantage of this kind of venue is that they are in trend nowadays and get you the maximum output with minimum investment. Another plus of an AC pandal is that you can revamp or renovate its interior completely for a new season with no tight investment. So, you are all sorted.
And while this is such a huge responsibility, it must be put in the hands of trustworthy partners. Look no further! We, at Wedding Design Hub, have been successfully catering to the assorted demands of our clients by rendering services regarding the execution & installation of AC pandal for many years now. We're a sister concern of Ferns N Petals Weddings, who are the best in weddings and started the concept of luxury decor. Being your one-stop-shop for everything including layout, design, installation, and execution, we have all in-house expertise for setting up the venue. Our designs are widely cherished among our clients due to their attractive structures and beautiful patterns. Have a look at some of our most memorable work below: